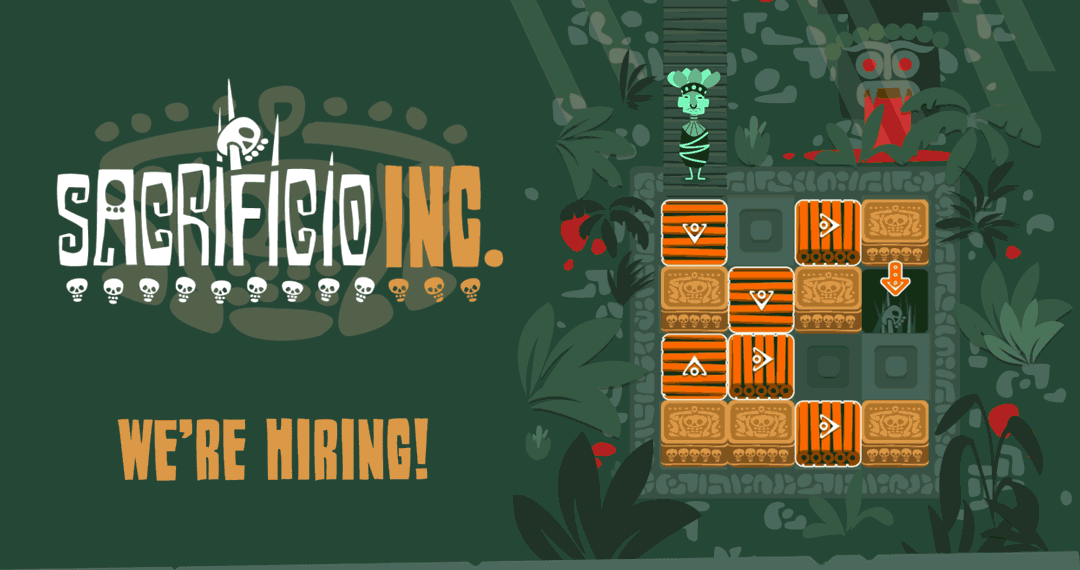 Sacrificio Inc.
Sacrificio Inc . 1.2.1 + Google Play!
---
It's time to please the Gods on the Google Play Store!
1.2.1
The timer has been replaced by a move counter
Now you earn stars by making the less moves possible
The easiest levels have been reworked
The level will no longer restart if a sacrifice escapes
All the background elements are now animated!
French localization
And here is our brand new trailer!
Files
[Android] Sacrificio Inc..apk
48 MB
Mar 05, 2019
[Windows] Sacrificio Inc..zip
38 MB
Mar 05, 2019
[Mac OS] Sacrificio Inc..dmg
42 MB
Mar 05, 2019
[Linux] Sacrificio Inc..zip
38 MB
Mar 05, 2019