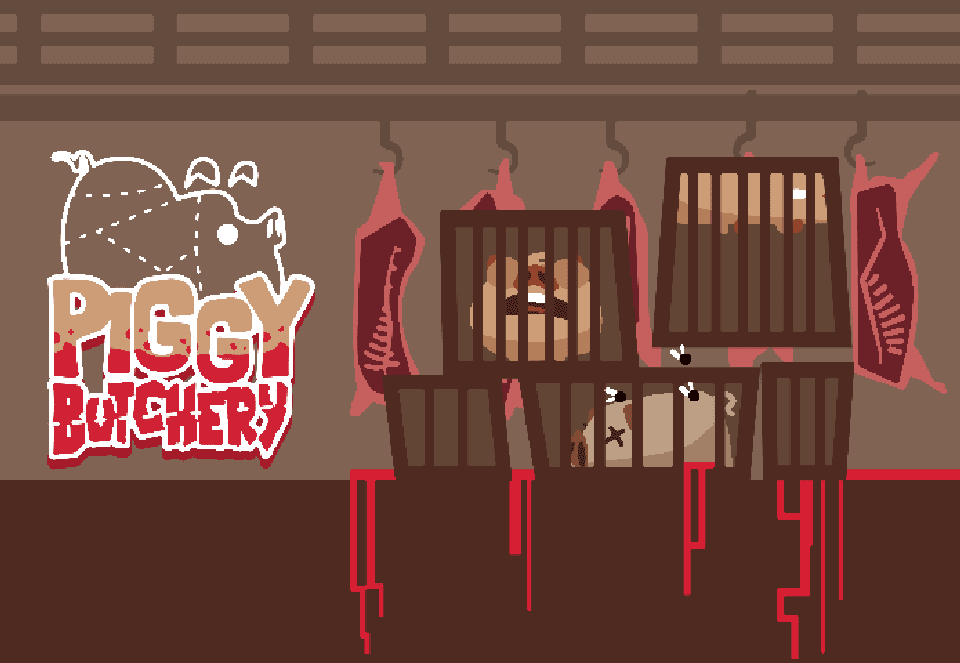 Piggy Butchery
A downloadable game for Windows, macOS, and Android
A bloody run in a slaughterhouse!
It's no good to be an animal in a society where eating meat has become as common as going to the bathroom.
In the middle of this despicable slaughterhouse, play as lil' panicky pigs and run to avoid becoming a slice of bacon 🥓
But this world is cruel and the meat trade is very lucrative. You will need to sacrifice your piggy fellows to earn money and buy stuff to build a passage through the many obstacles that will be in your way! 🐷
❕ This game was created in 3 days for the Ludum Dare and some minor bugs are still present, we hope you will enjoy it nonetheless! 😁
Available on Windows, Android and Mac!
___________________________________
⚠️ Fix for the Mac OS version
"Unable to find game!!" error:
Drag and drop the game to the Applications folder and lauch it from there.
Download
Click download now to get access to the following files:
[Windows] Piggy Butchery.zip
11 MB
[Android] Piggy Butchery.apk
20 MB
[MacOS] Piggy Butchery.dmg
14 MB
Comments
Log in with itch.io to leave a comment.
Fantastic entry! Absolutely love the song. The game has a very SMB feel about it.
Just an absolute blast! There were a few small inconsistencies in a few parts, but nothing unforgivable for a jam title. Well done!